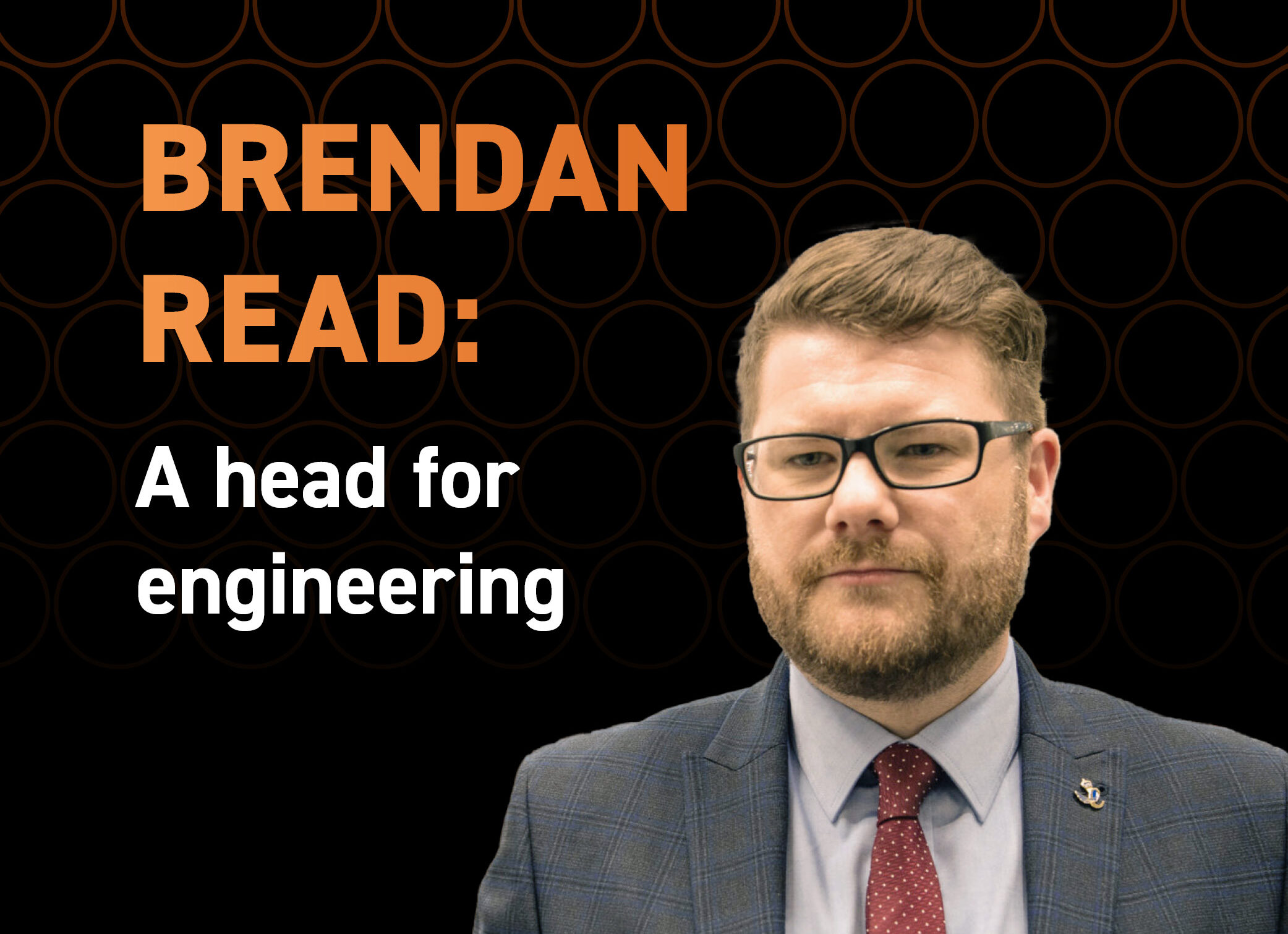 Brendan Read is Lawton Tube's Head of Engineering. With over 15 years' experience in the industry, this man knows his copper pipe applications.
Lawton Tubes' copper pipe options are as diverse as the myriad engineering applications they empower. No matter the industry, if there's a need for copper pipe, Lawton Tubes can fulfil it. From automotive and train building to electrical connectors and whisky distillation, Lawton's copper pipes serve all these sectors and many more!
A wide range of sectors

Catering to this exciting range of applications is our head of Engineering, Brendan Read.
With over a decade's previous experience working for one of the largest copper mills in Europe, Brendan joined the Lawton Tubes family five years ago, bringing with him a wealth of knowledge on the copper manufacturing industry. Now, Brendan heads up our Engineering Sales, providing our new and existing customers with invaluable advice on Lawton Tubes' bespoke copper pipe offering.
"One of the things I enjoy most about the role is the variety of sectors we supply our copper pipes to," says Brendan. "The applications for our tube are endless – from automotive to marine to heat exchanges to induction – there are endless opportunities to use our tube. Getting to work with all the different engineering sectors is a privilege – and a challenge! It keeps things interesting."
Bespoke Copper Pipe for Engineering

Lawton Engineering harnesses the distinctive capabilities and resources of Lawton Tubes' manufacturing facilities located in Poole and Coventry. This synergy allows Lawton Engineering to provide bespoke copper tubing and invaluable support to the industrial market.
"We understand that each customer, each project they're working on, has specific needs – often when it comes to copper pipe dimensions," Brendan explains. "It might also be a need for quick lead times; our turn around on manufacture is fast anyway, around 4 weeks, but we're always open to finding a solution to best help customers in those situations."
Thanks to the extensive knowledge of Brendan and the engineering team, Lawton Tubes can manufacture customised copper pipe to suit any engineering need. This includes producing tube to the specific hardness required, with a wide range of surface hardness options available from soft through to hard, all designed to cater to a variety of demanding applications.
"Each copper pipe we manufacture is designed to withstand the challenges of sophisticated engineering and bending processes," says Brendan.
Lawton Tubes produces copper products to a variety of standards to suit the varying needs and industry requirements of our customers. Alongside our ISO 9001 Quality Certificate, we also manufacture and distribute to the American ASTM specifications, and the European specifications BS EN 12449, the BS EN 12541 and the BS EN 13600.
All our coper pipe is subject to eddy current tests and is inspected at various stages of production. It can be deburred, either by hand or machine, to further customise its application.
Copper and copper alloy products

Lawton Tubes caters not only to industries requiring different dimensions of copper tube but also those that demand products made from copper-based alloys.
"Obviously, our main material is copper!" says Brendan. "It's one of the few 100% recyclable options out there for sectors looking to improve their sustainability. That being said, we also turn to copper alloys when the material's properties best suit the needs of the customers."
"Predominantly on the plumbing and ACR side we deal with C106 standard copper tube," explains Brendan. "We also deal with ETP copper tube, and we look at different alloys – copper/nickel 90/10, 70/30 – and have access to aluminium brass, which just shows the diverse packages we can offer to our customers."
Brendan has an extensive knowledge of metal alloys, including which can be best used for different industry applications. And no matter the material, he always ensures Lawton Engineering only works with the highest quality metals.
Copper tubing applications

Lawton's copper-nickel tubes, 90/10, are often used in sea water applications due to the material's excellent corrosion resistance. The 70/30 can be manufactured in various lengths, depending on requirements and can also be supplied in coils.
For induction, Brendan recommends Lawton's oval copper tubing in a c101 alloy. "The reason for the oval is because it creates a greater surface area," clarifies Brendan. "A main application for this tube would be in furnaces actually, so they will send a current through the tube and it will melt the copper."
Lawton Tubes' large copper pipes have a heavy wall which is ideal for the kind of heat exchanges required for distilleries. "We do a lot of work with distillery businesses and can manufacture in different sizes to cater customers' requirements," says Brendan.
Solving your delivery and stock problems

Our extensive range of copper products and having the expertise to match would be nothing without the means to deliver them to our customer. Partnering with Lawton Tubes as your copper pipe provider gives you easy access to our expert consultants and bespoke copper tubing thanks to our excellent in-house logistics team, as Brendan explains:
"We're proud to have our own dedicated fleet of vehicles. It gives us a competitive edge on delivery times and ensures our copper products reach our customers in premium condition. Our drivers are a credit to us," says Brendan. "Many customers have shared stories about how helpful our delivery drivers are."
Not only that, Lawton can also reduce the pressure on customers to store heavy amounts of stock. "Our service package includes the option for customers to store stock in our extensive facilities, which relieves the demand on space for them. Very handy for some of our bigger clients within the engineering industry!"
For more information on Lawton Tubes' Engineering Sales or if you have any enquiries for your engineering projects, get in touch with our team.