Why Copper?
Copper is a highly versatile material that can be used in a wide range of sectors, from building infrastructure and generating renewable energy, to use in medical applications, air conditioning and plumbing.
Copper has multiple benefits for each of its applications, such as transferring electricity, heat and water as well as being an instrumental resource for protecting the environment, as it improves the efficiency of energy transfer and reduces greenhouse gas emissions. It can also be used to create renewable energy and is highly recyclable, making It much kinder to the environment than other metals.
At Lawton Tubes, we're passionate about copper. As well as providing a service to many different industries, we can offer the perfect solution when it comes to the distilling of gin and whiskey.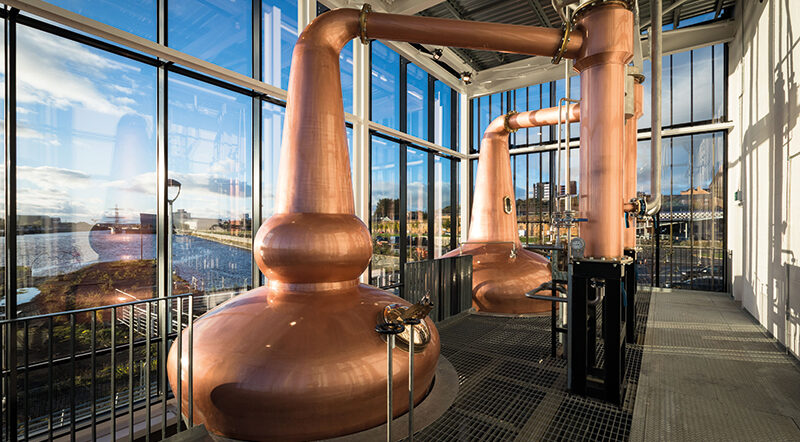 Benefits of Copper in Distillation
Copper is an excellent conductor of heat, which makes it the perfect material for distilling alcohols including whiskey and gin. Being such a good conductor means that the whole surface of the metal can heat up evenly.
Using copper for stills has a profound impact on the final product's flavour, helping distillers control the taste of the drink and reduce bitterness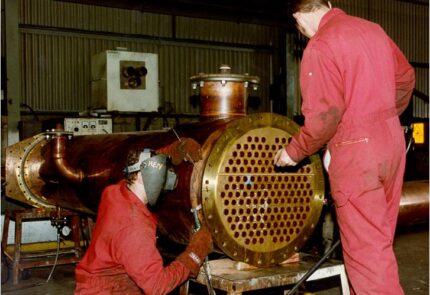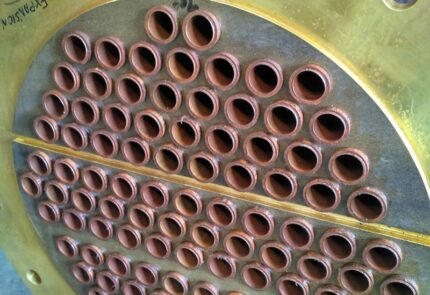 Conducting heat and Improving flavour are vital characteristics when It comes to distillation, making copper an ideal solution. It is also resistant to corrosion, providing increased longevity, and with antibacterial qualities copper also doesn't leave or pass over any harmful chemicals into the finished product.
Unfortunately, this doesn't exactly mean that copper distilled alcohol is healthy, but by using copper in the distilling process, those harmful chemicals certainly can be removed.
How Can Lawton Tubes Help?
We have been working with Lawton Tubes for many years, purchasing Copper Tube for Distilling applications in varying sizes. The service, delivery and product provided has always been of a high calibre, and has only strengthened during recent changes in political and social environment.
A Major UK Still Fabricator
Here at Lawton Tubes, we have had the opportunity to work with some of the country's largest gin and whiskey distillers on the market, as well as smaller independent distillers. We've provided them with the copper tubing they need to keep their day-to-day production going smoothly and our reputation within this market continues to grow.
Through fantastic customer service and a superior product, we have formed long-lasting and trusted associations. Our customers always know what to expect from us.
Our copper still gives our product the unique qualities that our customers love. Lawton Tubes have been a big part of our project here, providing the materials along with their knowledge and expertise. They have also gone the extra mile to support us with shipping arrangements and excellent customer service from all those involved.
An independent South Coast gin distillery
We offer a large range of products that aid the distilling process, particularly elements within the shell and tube condensers. These are designed to be compact, easy to clean and maintainable. Our extensive capability enables us to provide bespoke sizes and varied Straight Length Tubes to our customers' specific designs.
Our capabilities in Straight Length Tubes range from OD: 3mm-264mm with gauges ranging 0.3mm -13mm, ensuring you can get the right size to fit your current system.
With a vast range of alloy grades to choose from:
CW024A (C106) – Cu-DHP, Deoxidized High Phosphorus
CW004A (C101) – Cu-ETP, Electric Tough Pitch
CW008A (C103) – Cu-OF, Oxygen Free
CW352H (CN102) – CuNi10Mn1Fe (Copper Nickel)
CW354H (CN107) – CuNi30Mn1Fe (Copper Nickel)
CW702R (CZ110) – CuZn20Al12As (Aluminium Brass)
In addition to Straight Length Tubes, we are also able to supply tube in Level Wound Coils. Supplied in a range of sizes, both in plain and inner grooved to suit application. With customer service always at the forefront of our mind, we ensure our turnaround from quotation through to manufacturer and delivery is fast, remember we are locally based in the UK.
More About Lawton Tubes
With extensive facilities in Coventry and Dorset, we offer products made to British, European and American standards with the ability to draw, cut, deburr, eddy current test, clean, inkjet, engrave tube and perform inspection processes in line with ISO 9001 and 14001 specifications.
Our facilities, along with our team of 100+ employees, give us the capabilities to offer a large range of straight length copper pipes up to 8m, as well as fittings and brazing solutions to 30 metre length coiled copper tube.
We are the UK's leading copper specialist with global reach, exporting to 35 countries worldwide and continuing to explore opportunities in new markets across the globe, evolving and diversifying our product portfolio whilst always providing exceptional levels of service to our clients.
In 2019, we achieved the highest possible accolade of The Queen's Award for Enterprise – International Trade. Our turnover also reached £150 million, solidifying our position as a major player in the UK copper market.