Lawton Tubes supply plumbing and heating products to both national and independent merchants. Our range, quality and services are industry-leading. Learn more about our copper pipes for plumbing.
Lawton copper pipe is the professional choice. Our comprehensive EN 1057 range offers:
Full Kitemark from 6mm-219mm
CE Marking
A 25-year warranty, which extends to 30 years with heat-free systems
Excellent corrosion resistance
Antimicrobial properties
Infinite recyclability
To complement our extensive range of EN 1057 tubes, we can also offer WRAS-approved EN 1254 fittings. Details of our copper tubes, endfeed, compression and other accessories can be found in the plumbing brochure below.
Our objective is to support businesses in combating the overuse of plastics, implementing a renewable solution for the future, and helping protect our environment.
Types of Copper Pipe
We manufacture and supply a vast range of standard copper pipes. Here are some of the different types of copper pipe we supply and their various benefits and uses:
Straight length copper pipes
Our straight length 1.2mm thick En1057 copper pipes are available in various standard lengths and diameters for use in both large commercial projects and smaller domestic installations. We also carry stocks of larger diameter tubes and soft temper coils available for immediate despatch.
In addition to the standard 1.2mm-thick En1057 copper pipes, we also offer a comparable, cost-effective alternative: Lawton LiteX. This tube is hard drawn, lightweight and kitemarked, available in 35mm, 42mm and 54mm.
Our range of pipes include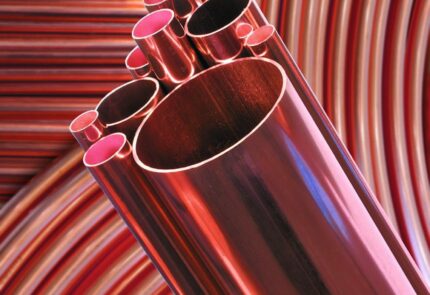 Copper chrome straight length pipes
Our copper chrome straight length pipes is made to EN1057 standard. We apply nickel coating before covering with ISO 1456:2009 chrome plating. Our copper chrome pipes are available in 15mm to 55mm diameters inclusive.
All copper chrome pipes supplied are individually bagged to ensure they are protected during transportation.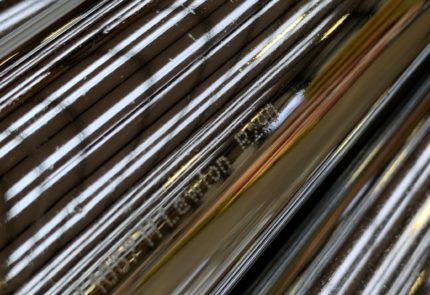 The Sustainability of Our Copper Pipes
At Lawton Tubes, we are determined to combat climate change issues and reduce the amount of plastic waste that ends up in landfills and pollutes our planet. We strive to improve the sustainability of the industries we work in, helping our clients lower their carbon footprint.
Copper is one of the greenest metals available, and an estimated 80% of all copper produced in the last 10,000 years is still in use today. Furthermore, recycling copper requires 15% to 40% less energy than producing it, making its reuse a viable option.
Plastic pipe is frequently used in homes and workplaces. However, you will need to replace it regularly since it cracks, wears and tears. Additionally, you cannot reuse plastic piping in other installations.
At Lawton Tubes, we are addressing the issue of climate change head-on. We are honoured to collaborate with the Copper Sustainability Partnership (CuSP) to educate, inform and challenge industry leaders to learn more about the benefits of copper. Our objective is to support businesses in combating the overuse of plastics, implementing a renewable solution for the future, and helping protect our environment.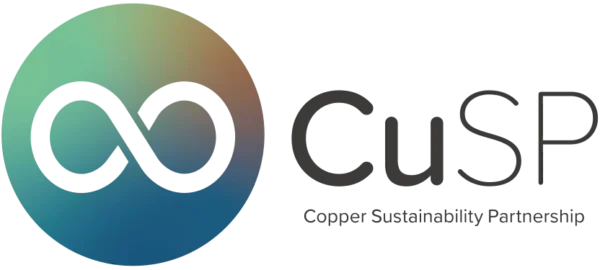 Frequently Asked Questions
1. What products do you manufacture for the plumbing industry?
Our various plumbing and heating products include:
Straight Lengths
Coils
Fittings
Plumbing accessories
Our plumbing copper pipes are suitable for a wide range of applications, including commercial and domestic plumbing, heating installations, sanitation systems and more.
With over 100 years of experience, Lawton Tubes' copper tube systems have been used in many prestigious projects, including Millennium Stadium, UK Olympic Stadium and Village, Celtic Manor Hotel and Houses of Parliament. Read on to learn more about the variety of copper plumbing pipes we supply here at Lawton Tubes.
2. What are the available sizes for your copper fittings?
Fittings & accessories
Our range of copper pipe fittings and accessories include, but are not limited to:
End Feed Fittings – Lawton EN1254-1 End Feed range are seamless, one-piece fittings which make them stronger and easier to use. They are available from 8mm to 219mm for use with Lawton's vast range of EN 1057 copper plumbing and heating tubes.
Solder Ring Fittings – Lawton Solder Ring fittings contain Lead-free solder and are available in sizes from 8mm to 54mm. Furthermore, they also comply with EN1254-1.
Compression Fittings – Lawton Compression fittings are also available in sizes from 8mm to 54mm, however, they comply with EN1254-2.
Brass and Chrome Pipe Rings – Lawton Brass and Chrome Pipe Rings are used with EN 1057 copper tubes on ceilings and walls. These are available from 12mm to 159mm in all size threads.
Get in touch with our team to learn more about our vast range of copper fittings and accessories.
3. What are the benefits of copper for plumbing applications?
Impermeability
Unlike other materials, copper is highly impermeable – it keeps harmful, outside chemicals from contaminating the water system. Hence, ensuring your water supply stays protected.
Anti-microbial
In addition to its impermeability, copper also contains anti-microbial properties, making it difficult for bacteria to grow inside it.
High corrosion resistance
Copper water pipes don't corrode as quickly as other metal pipes do. As a result, copper can effectively resist internal deterioration that leads to pipe ruptures and leaks.
Lightweight
Copper pipes are lightweight, making it easy for professionals to install them.
Environmentally friendly
One of the most beneficial properties of copper is that you can recycle it endlessly without any loss of properties. Furthermore, unlike plastic pipes, copper pipes are produced from a naturally occurring metal, making them more environmentally friendly.
Learn more about how Lawton Tubes is tackling climate change issues and reducing excess plastic waste.
4. What is Lawton Tube's delivery capabilities?
At Lawton Tubes, we have forged strong, lasting relationships with our shipping partners, enabling us to confidently deliver our services outside of UK borders. Partnering with reliable international and logistics partners helps us to ensure that our customers receive their orders swiftly and to a high standard.
In 2019, we were listed within the top 200 fastest-growing British companies for exporting.
Thanks to our logistical capabilities, we can safely and securely export our copper pipes and tubes anywhere in the world. Over the years, we have played a critical role in the construction and fitment of many major international projects, including:
London 2012 Olympic Stadium and Village
The USA Air Force base
Camp Eggers in Afghanistan
Zayed University in Abu Dhabi
Find out more about our delivery capabilities on our Delivery Services page. 
5. What is Lawton Tube's minimum delivery for UK merchants?
It's 1,000kgs of copper tube for FOC (approx. £6,000 ex VAT in value)
We produce copper tubes for a wide range of applications. For more information surrounding our plumbing copper tubes, pipes and accessories, please don't hesitate to contact us.