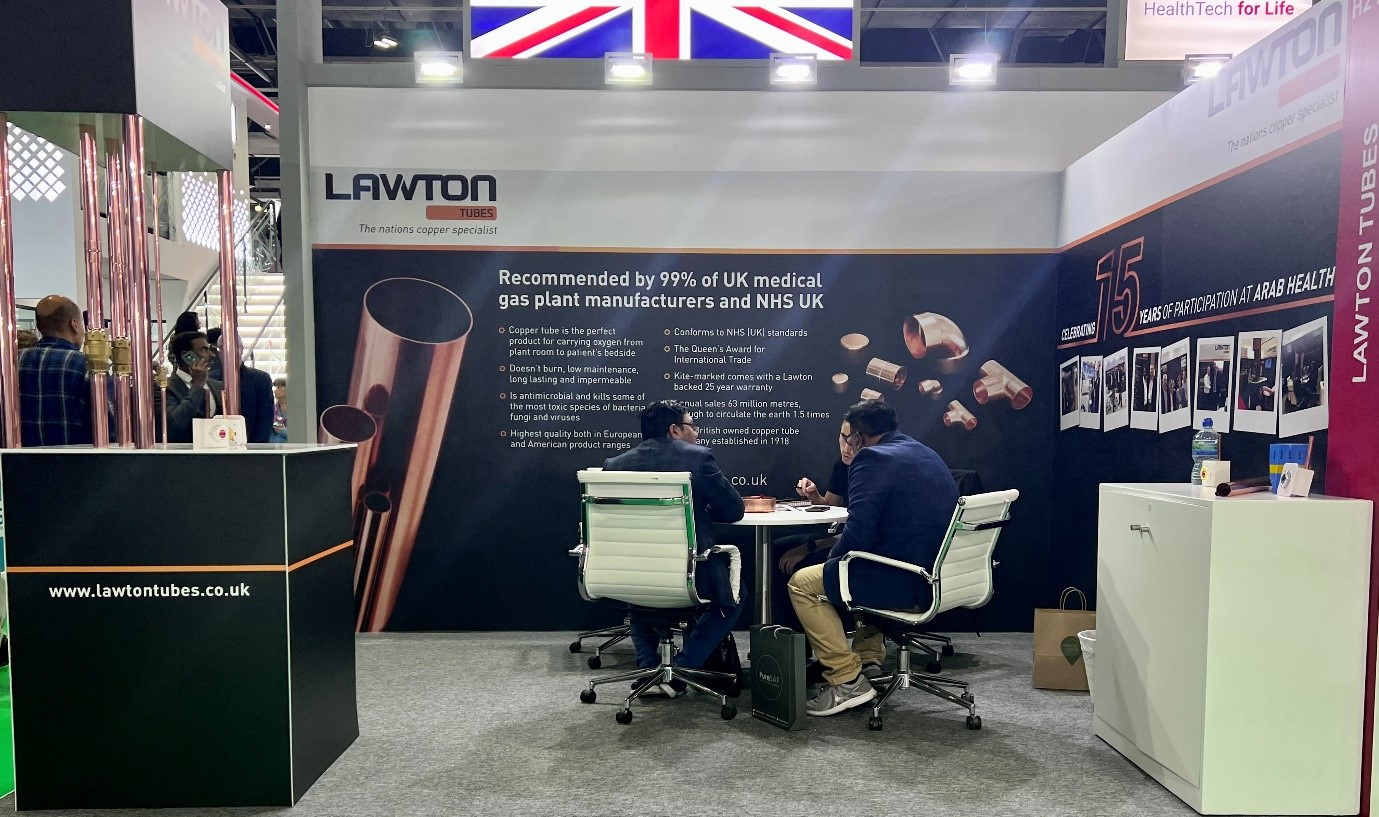 It's been yet another successful year for Lawton Tubes at the Arab Health Exhibition!
Over the last fifteen years, we have proudly built a great international reputation for our supply of medical gas-grade copper tubes. With many global projects in the medical sector under our copper belt, we were thrilled to exhibit our achievements at the Arab Health 2023 event and celebrate our 15th year in attendance!
Our 15th Year Exhibiting
It was a pleasure to be back in the UK Pavilion at the Dubai Convention and Exhibition Centre. There was an impressive number of visitors across the four days with more people able to travel to the event than in previous years during Covid restrictions.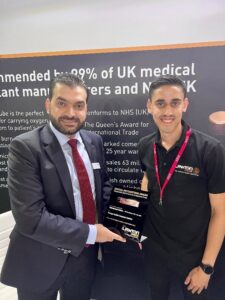 We had the opportunity to catch up with our key distributors, partners, and customers from the healthcare sector who have helped to drive our global mission of sustainability by championing the excellence of our 100% recyclable, and antibacterial copper tube systems.
To celebrate our international endeavours and 15-year milestone, we dedicated half of our stand to showcasing photos from past attendances, and had the opportunity to not only exhibit, but present awards to distinguished partner companies working in the sector.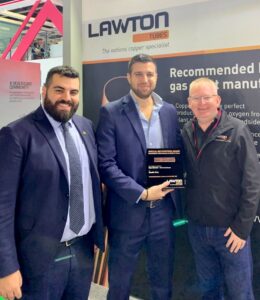 The Future is Copper
We were also thrilled to discuss grand projects we are embarking on as an internationally operating business, with the goals to promote carbon neutrality and implement our expert copper practices throughout the medical industries. With increased investment in the Saudi Arabian healthcare sector, we're excited to supply more of our high-quality copper installations to hospitals across the middle east. Plus, we're looking forward to expanding into new markets in Africa – so watch this space!

Our 15th year at the 2023 Arab Health Convention marked a significant milestone for us. We hope to expand and grow our business in our ongoing goal to provide long-lasting, positive changes in the medical sector with our excellent products. We would like to thank our long-term partners, customers, and distributors for their support. We cannot wait to see what advancements the future has in store for the medical sector, and we look forward to being a huge part of it.
Find out more about our medical-grade copper here.