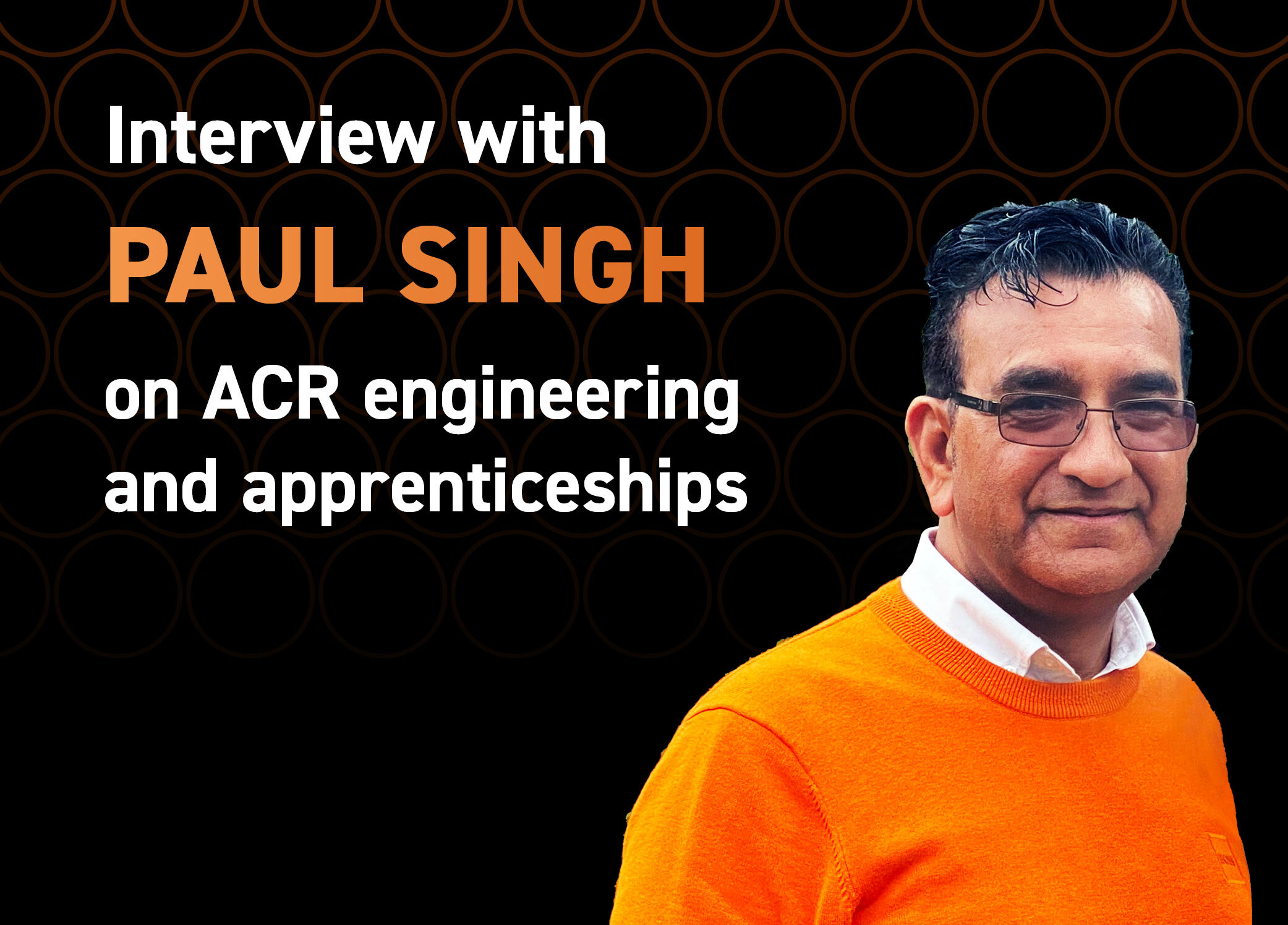 PAUL SINGH has been an ACR engineer, lecturer, training consultant, and is a Fellow of the Institute of Refrigeration (IOR). Here, he shares his unique insights on the industry and reveals why ACR apprenticeships are so hot right now.
ACR plays a crucial role in our modern, everyday lives. From domestic fridges keeping our food fresh for longer, to medical cooling systems that store life-saving drugs and organs for transplant.
Lawton Tubes has been a proud supplier of copper pipes and fittings to the ACR sector for 15 years. "Copper pipe is perfect for ACR!" says Marketing and International Sales Director Robert Lawton. "It's a superior conductor, easily soldered, durable and corrosion resistant – everything you need for air conditioning units and refrigeration."
"As well as using copper for these applications, we're also committed to championing the industry and recognising the exceptional individuals who bring something special to the world of ACR," Robert says.
Among them is Paul Singh, whose remarkable journey is testament to the diversity and global reach of this trade. An expert refrigeration engineer with over 46 years' experience, Paul is happy to share his personal insights on the industry, shedding new light and encouraging newcomers to take up the ACR baton.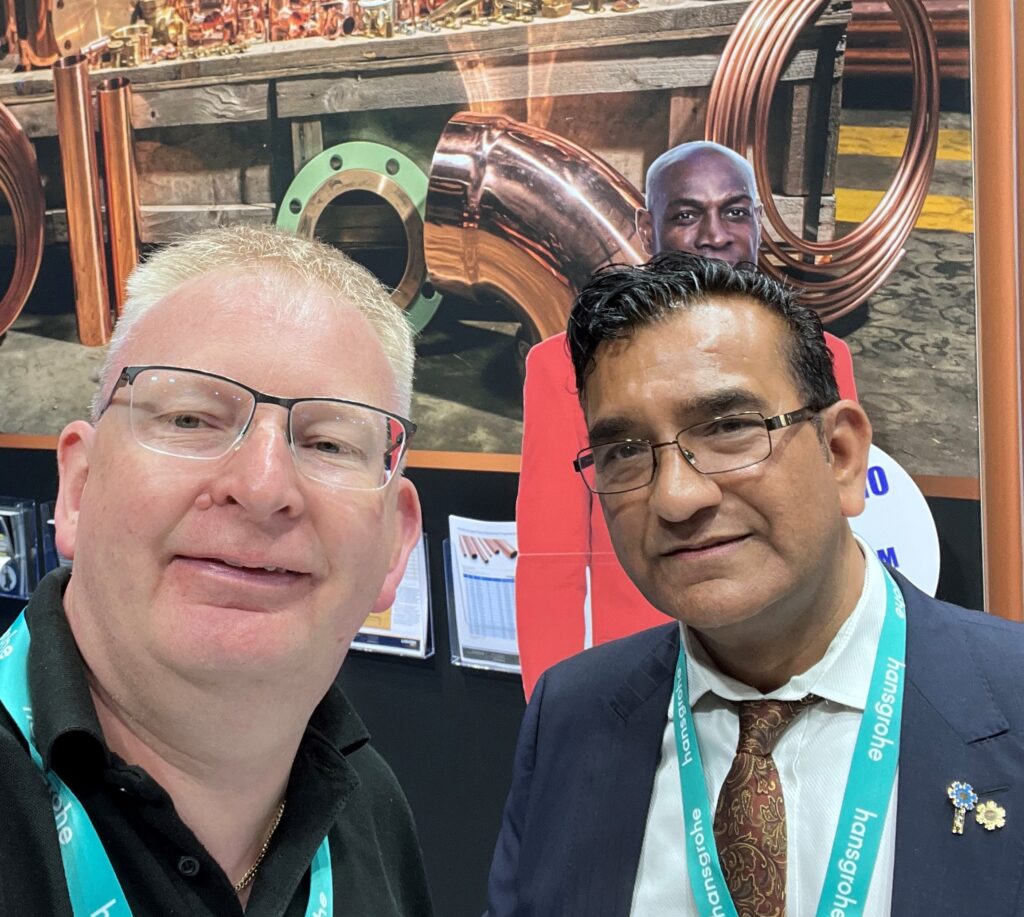 Accidental ACR hero
Having stumbled across the trade while accompanying his friends to a job interview, Paul was hired as a trainee at Carter Refrigeration Display. During his time there, Paul established his own training scheme to share his knowledge and expertise with the next generation of ACR engineers.
Over the years, Paul's dedication to refrigeration engineering education led him to become a lecturer (and later Head of Refrigeration) at Solihull College of Technology. Frustrated by the restrictions imposed by the formal education system, Paul left and founded his own training academy. Now, ChillAir Training Academy offers unique flexibility and personalised instruction to small groups of apprentices.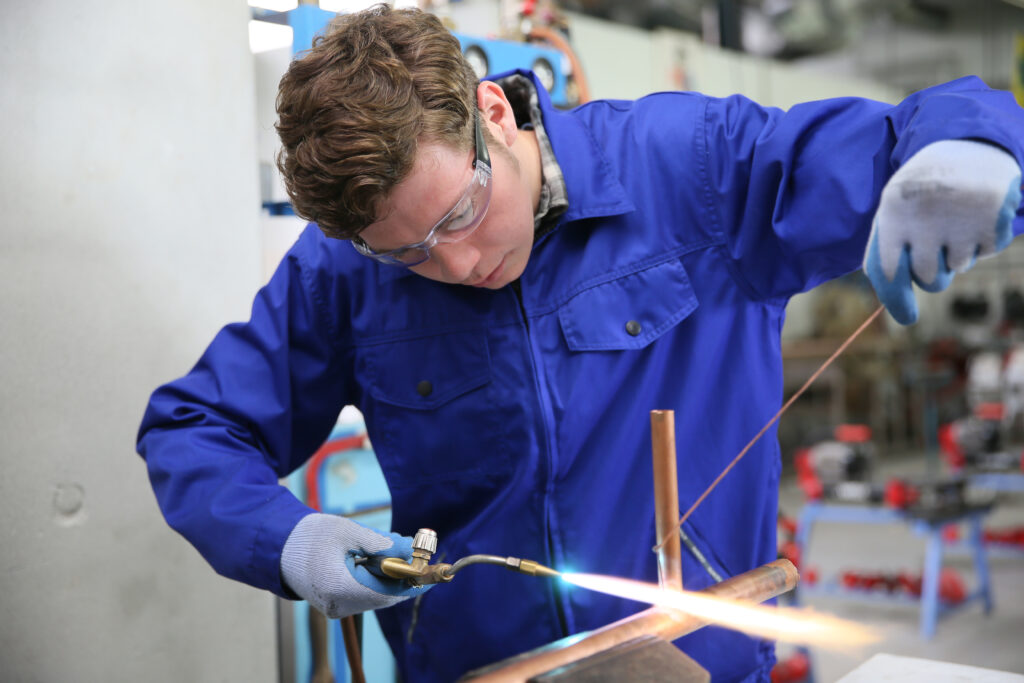 A Passion for Progression
"There is no specific skill or quality someone entering the sector must have," explains Paul, who advocates for newcomers of all ages and backgrounds to join the ACR industry. "There are people who have excelled in the industry without any formal qualifications. Whatever a trainee's passion is, we will grow that, and whatever their weaknesses are, we will help them overcome them."
The ACR sector is a welcoming and nurturing environment that embraces individuals from diverse talents and backgrounds. Paul's time in the industry has been incredibly fulfilling, especially seeing his past students' children joining ChillAir Training. In some families, Paul has trained multiple generations, including grandfathers, fathers, sons, and daughters – exemplifying the industry's sense of community and support.
"You wouldn't get that in any old job," claims Paul, "I've seen the industry from an engineer's point of view, from a lecturer's point of view, now a training consultant's point of view, and I've seen it from the board of trustees – it is like a family."
Why is ACR a great industry to get into?
The vast and intricate world of ACR can seem like a complex and daunting career path. But Paul is keen to dispel these misconceptions and promote its perks.
"It is a trade that you can take with you, anywhere in the world," he says, which is a sentiment echoed by Lawton Tubes who supply AC copper coils to over 35 countries. "Even our unique K65 120 bar pressure CO2 copper pipe systems make it into supermarkets as far north as Iceland and as far away as New Zealand," says Robert Lawton.
As well as being a worldwide trade, Paul emphasises other benefits of embarking on an ACR apprenticeship: "Trainees are also working in a real environment, dealing with real-life systems out in the workplace and also generating income for themselves."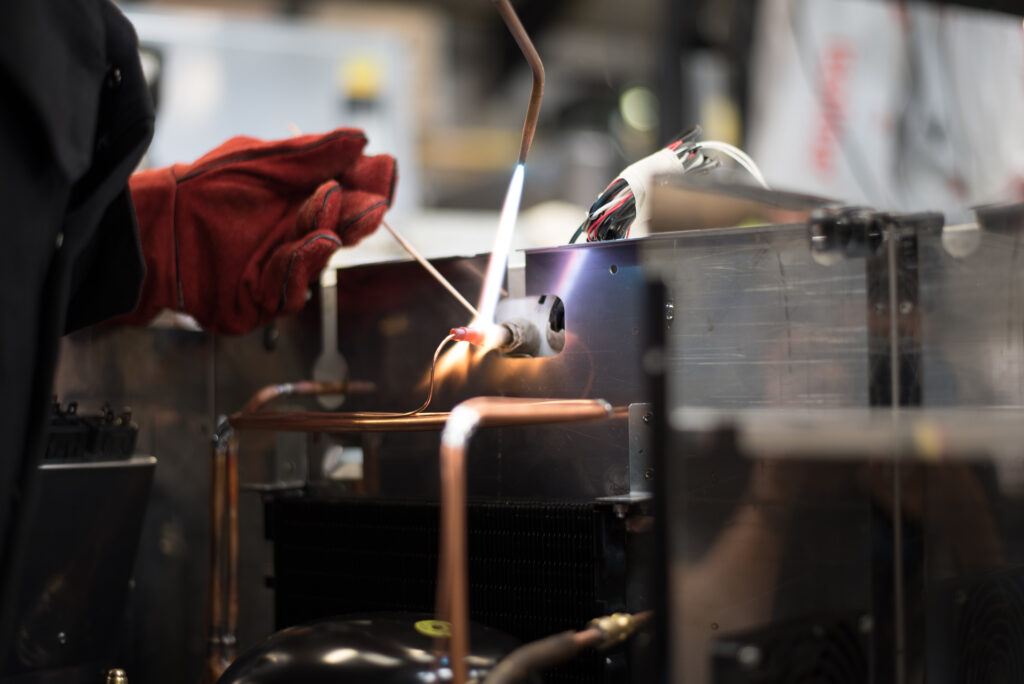 The learning opportunities within ACR are diverse. Apprentices cover Maths and English Level 2, before receiving comprehensive training in both theoretical and practical subjects, so they have all the necessary skills and knowledge for their professional journey.
"It's a long-term, sustainable option for a career. If you're a good refrigeration engineer, you'll never find yourself out of work," Paul says.
He also highlights the industry's abundance of fields to explore. "You don't necessarily need to work with the tools. You can go into the more theoretical, office side of things: the designing; the calculations; the software; the electronics. This is a field that will nurture you to become an expert in whatever you're interested in."
From Apprentice to Business Owner: Meet Will
Having completed his F-Gas training qualification with Paul, Will Watson can attest to the abundance of opportunities for growth in ACR.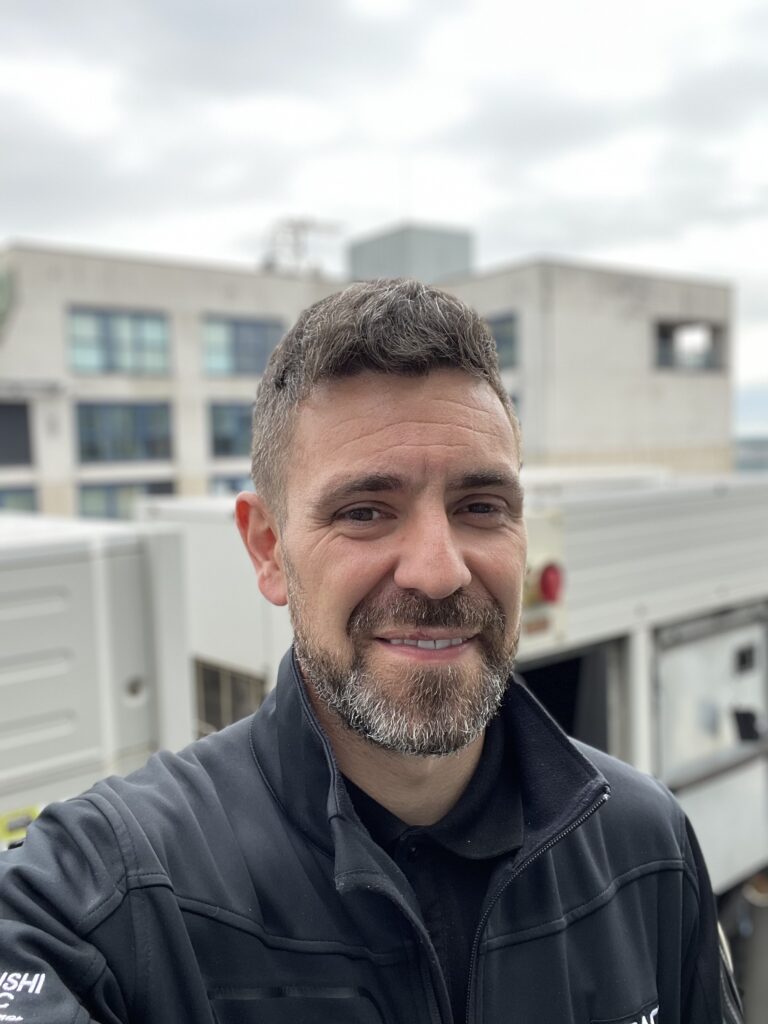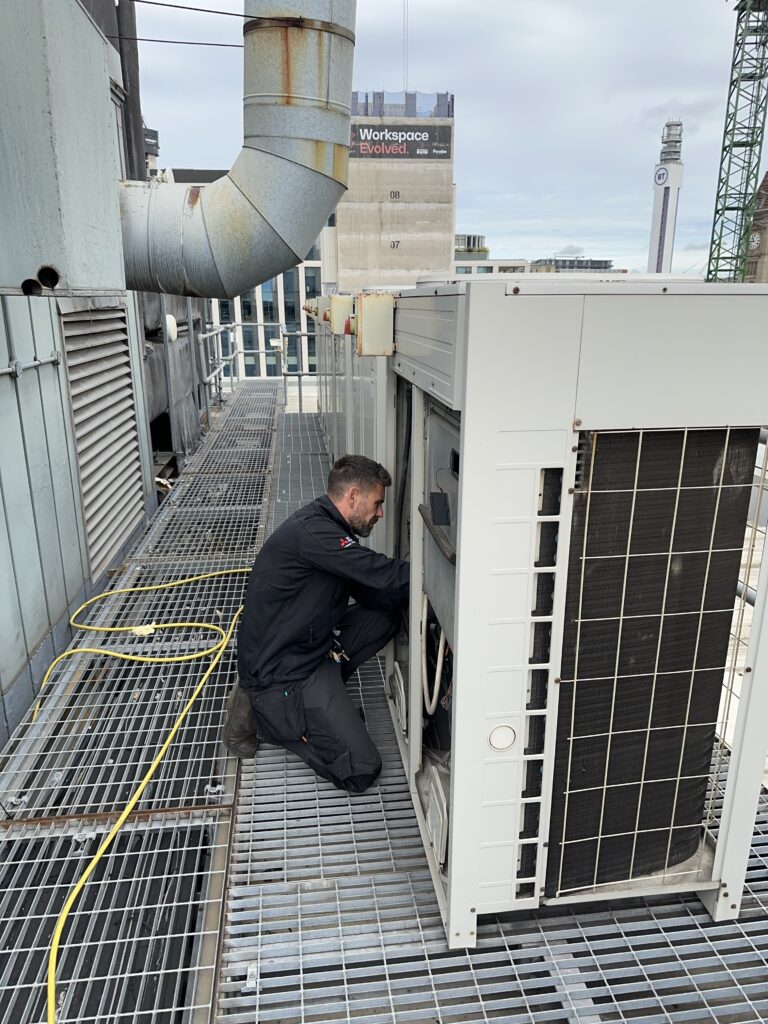 Will was introduced to the trade by his father and started as an apprentice installation engineer with no prior knowledge of the industry. His determination, training and on-site experience led him to become a well-rounded and skilled service engineer with the confidence to establish his own business, Airpro Air Conditioning.
Now, as a business owner and one of the UK's largest Instagram influencers in the trade, Will is in an inspiring example of the opportunity ACR presents for an autonomous and prosperous career.
"My journey as an apprentice enabled me to learn from multiple angles," says Will.
Recognising the scarcity of skilled workers within the industry, Will emphasises the need for new talent and the importance of experienced engineers imparting their knowledge to trainees. "I look forward to employing people through an apprenticeship route in the near future," he says. "We must welcome individuals who wish to join the industry and help them through their journey where possible."
Challenges for future engineers
For those keen to make a difference, there many challenges facing the ACR industry that welcome insight from passionate problem-solvers and future inventors.
Although using copper pipe and fittings is a crucial way of improving sustainability in the industry (copper is infinitely recyclable), there is also a need for more energy-efficient ACR technologies to reduce carbon emissions and operating costs. The potential environmental impact of refrigerants used in ACR systems is another challenge, as many traditional refrigerants use potent greenhouse gases that contribute to global warming and ozone depletion.
A crucial aspect of addressing these environmental challenges involves engaging in talks and raising awareness within and beyond the industry, something Lawton Tubes actively supports in colleges across the UK.
"Our interactive workshops and iconic copper pipe-bending challenge inspire trainees and help them tap into that passion," says Robert Lawton. "We even have plans to team up with Will Watson for training academy tours in the near future."
Paul adds, "The Institute of Refrigeration has STEM ambassadors that go into schools, giving talks, and promoting the trade. Webinars have also been delivered to students, which trainees can actively get involved in, listen to and participate."
"The youngsters of today are looking into the problem and pointing out things like global warming, energy efficiency, electricity, and it's so, so costly. By getting into this trade, these youngsters can learn about how to solve these problems and pass their knowledge to future generations," he adds.
Sector-led solutions
Paul urges companies and tradespeople in the sector to raise awareness of the issues affecting the industry, promoting solutions, and opening the opportunity for bright young people to kickstart their ACR career, and get involved in life-changing projects.
"On the news, in magazines, Facebook, environmental blogs, they can tell the world that these are problems we need to be aware of, otherwise our future isn't going to be our future," he states.
Will Watson is also a keen supporter of initiating change within the industry, using his influence and working with Lawton Tubes to spread the word across our social channels that ACR is a positive, impactful career path for young people.
Both Paul and Will were involved in judging the National RACHP Skills Competition, which recognises upcoming talent within the sector. As proud sponsors, Lawton Tubes presented the winners with copper trophies.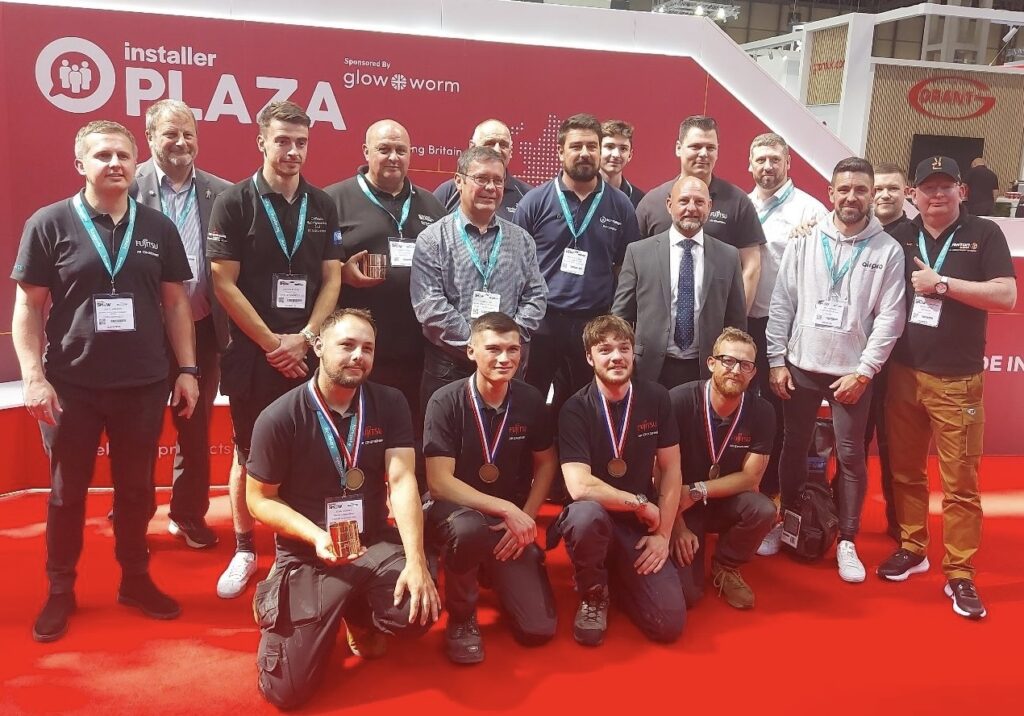 "Paul has appeared on the Lawton Tubes stand many times," says Robert Lawton. "We were lucky enough to be joined by Paul again at this year's Installer Show, where he shared his knowledge and highlighted current issues facing the ACR sector."
The ACR industry is dependent on brilliant minds, problem-solvers, passionate environmentalists, and those who dream of a meaningful, nurturing career in any of the various facets of ACR industry.
An opportunity to build an impactful career
The are many compelling reasons to pursue a career in the ACR industries. With high demand for skilled professionals, diverse specialisations, practical learning opportunities, and global prospects, it offers a chance to make a positive impact on the environment and society. Paul summarises, "If your ambition is to make a difference in the world, then refrigeration, air conditioning is a great pathway."