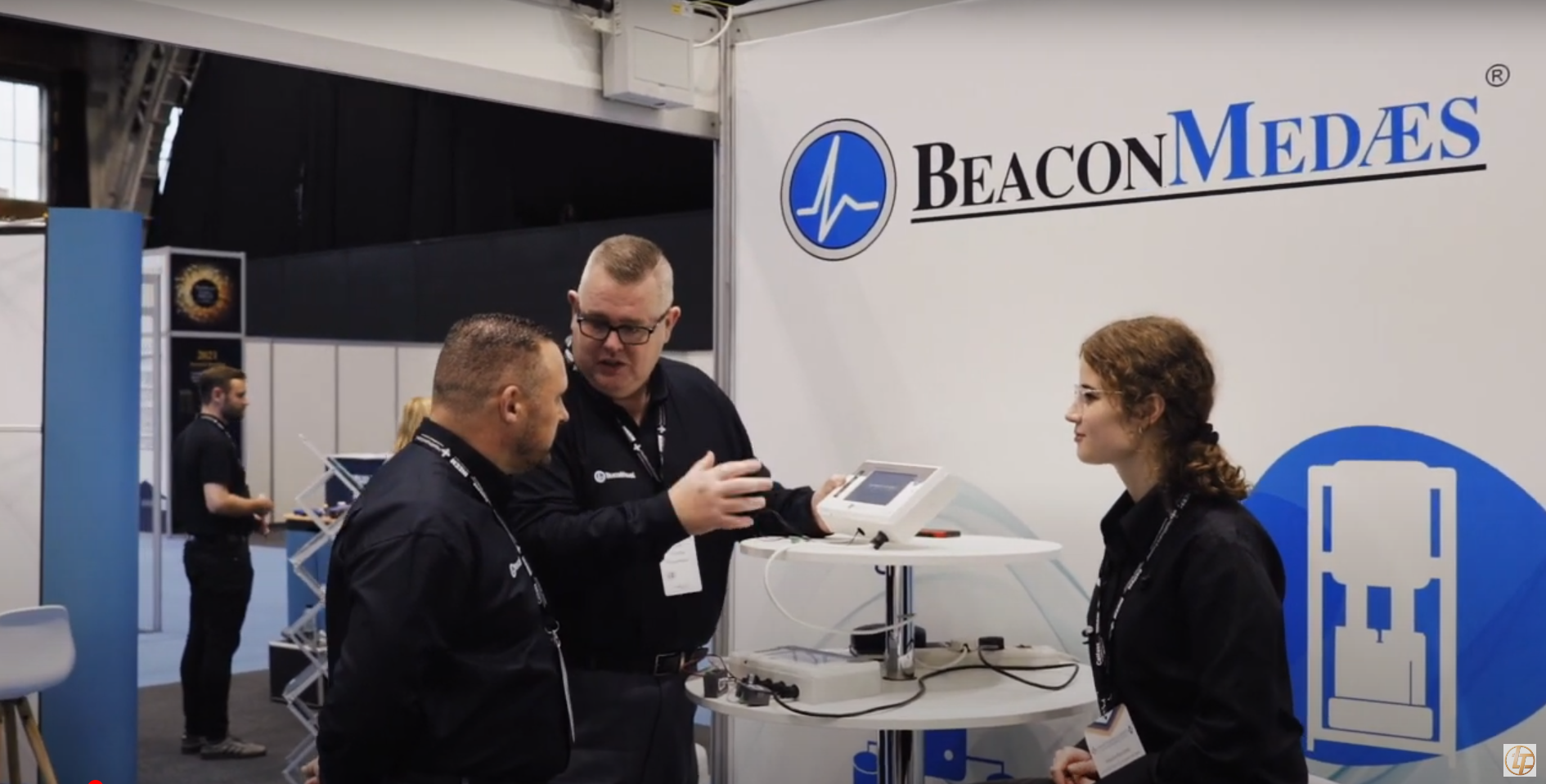 Lawton Tubes is one of the UK's leading medical-gas grade copper pipe suppliers. Here's how our top-quality products and service support the work of key providers like BeaconMedæs, a partnership that spans over 20 years.
Our medical-gas grade copper tube systems are of unrivalled quality. Produced to BS EN 13348 standards and conforming to the latest NHS specification HTM02 (formally HTM2022), we're proud to provide BeaconMedæs, the world's leading medical gas pipeline (MGPS) turnkey provider, with full pipeline solutions for its large medical installations.
Supportive partnership
BeaconMedæs has been working with Lawton Tubes for around 20 years, utilising our specialist medical gas copper pipeline products and expertise. The company's services include preventative maintenance contracts, equipment servicing, installation and commissioning, site surveys, and design services, all of which rely on strong partnerships like ours.
"Part of our corporate and global strategy is to align with key partners such as Lawton Tubes for key parts of our business," explains Martin Berry, Business Line Manager for BeaconMedæs UK.
At Lawton, we understand the importance of having trusted suppliers. That's why we focus on building strong relationships with our clients, providing support with their projects every step of the way.
"During the first wave of Covid-19 projects we were involved with a
large number of acute hospitals requiring oxygen pipeline resilience
works, as well as ICU and Covid ward extensions," says Martin.
"To support these projects, thousands of metres of degreased copper pipe
and fittings were installed by our team and all the material was
supplied by Lawton Tubes."
"What was different in the early projects was the size of tube needed.
Many scenarios used 108mm as a norm, but some then decided to move to
the larger 159mm size. Large amounts of 76mm and 54m were also consumed."
"These sizes are not normally used in the same volume as 42mm and are not
kept in stock as readily, so the entire industry was after the same
material at the same time."
"I have to give Lawton Tubes huge credit for managing the
requirements of all the different medical gas installers, keeping us all
going at what was a critical time for the country."
Technically demanding
Our dedicated customer services team are technical experts in copper pipes and accessories for ACR, plumbing, and medical applications.
With their exceptional knowledge and attention to detail, we provide unrivalled support to our partners, including those like BeaconMedæs, requiring specialist medical gas grade copper pipe for critically demanding applications.
"Lawton Tubes' team are very focused on providing A1 quality of impeccable service for delivery of their equipment," Martin affirms.
Medical gas installations can be complex and it's critically important to get them right. These installations involve the delivery of gases such as oxygen, nitrous oxide, and medical air to healthcare facilities, including hospitals, clinics, clean rooms and dental offices.
Ensuring the proper design, installation, and maintenance of medical gas systems is crucial for patient safety, functionality, regulatory compliance, infection control, and fire safety.
Lawton Tubes provides a wide range of copper tubes and copper fittings perfectly suited for the demands of carrying oxygen and medical gases, all of which form a vital part of BeaconMedæs' installation and infrastructure services. "It's a perfect partnership because we have zero defects," says Martin.
Lawton Tubes supplies top-quality products, which are all controlled by the ISO quality system. We also offer a 25-year warranty against manufacturer's defects on all products sold, which can be extended to 30 years in flame-free systems.
Responsive supplier
To ensure we meet the stringent supply and delivery needs of customers like BeaconMedæs, we offer our own logistics services, both in the UK and internationally.
Lawton's fleet of delivery drivers despatches around 120 customer orders each day direct from our convenient central location in Coventry. "Our UK operation does the majority of installations in the UK for our own installation teams, and then we service our business," explains Martin.
"Lawton Tubes is key to our performance in the UK, mainly because we can provide strong chain of custody control over one source, one supply, and one installation."
"After the first wave of Nightingales, we were also chosen to deliver medical gas pipeline supplies at the Nightingale Exeter, which was delayed due to the time it took to find a suitable location."
"This meant having Lawton Tubes ready to respond at any given moment, with the uncertainty that it may never go live."
"This was a huge challenge, but thanks to excellent communication and the strength of the partnership, we were able to fulfil requirements on time and to budget when the decision eventually came to proceed."
Net Zero targets
Having our own delivery team means products not only arrive in premium condition, but also on a day and at a time that suits the customer. It also allows us to monitor and offset our greenhouse emissions, helping our customers achieve Net Zero targets.
"BeaconMedaes has its own science based targets in its value chain which is to reduce 28% of its emissions by 2030 and within our own operations we plan to reduce 46% of emissions also by 2030," says Martin. "Having a supplier like Lawton Tubes focused in the same ways means our targets can be achieved."
20 years and still going strong
In conclusion, BeaconMedæs and Lawton Tubes have forged a strong and enduring partnership in the realm of medical gas pipeline solutions.
As the world's leading medical gas pipeline turnkey provider, BeaconMedæs has placed great emphasis on aligning with key partners to ensure the success of their installations and infrastructure business. For nearly two decades, Lawton Tubes, renowned as medical gas copper pipeline specialists, has been an integral part of this collaboration.
If you want to know more about Lawton's products, find out here.