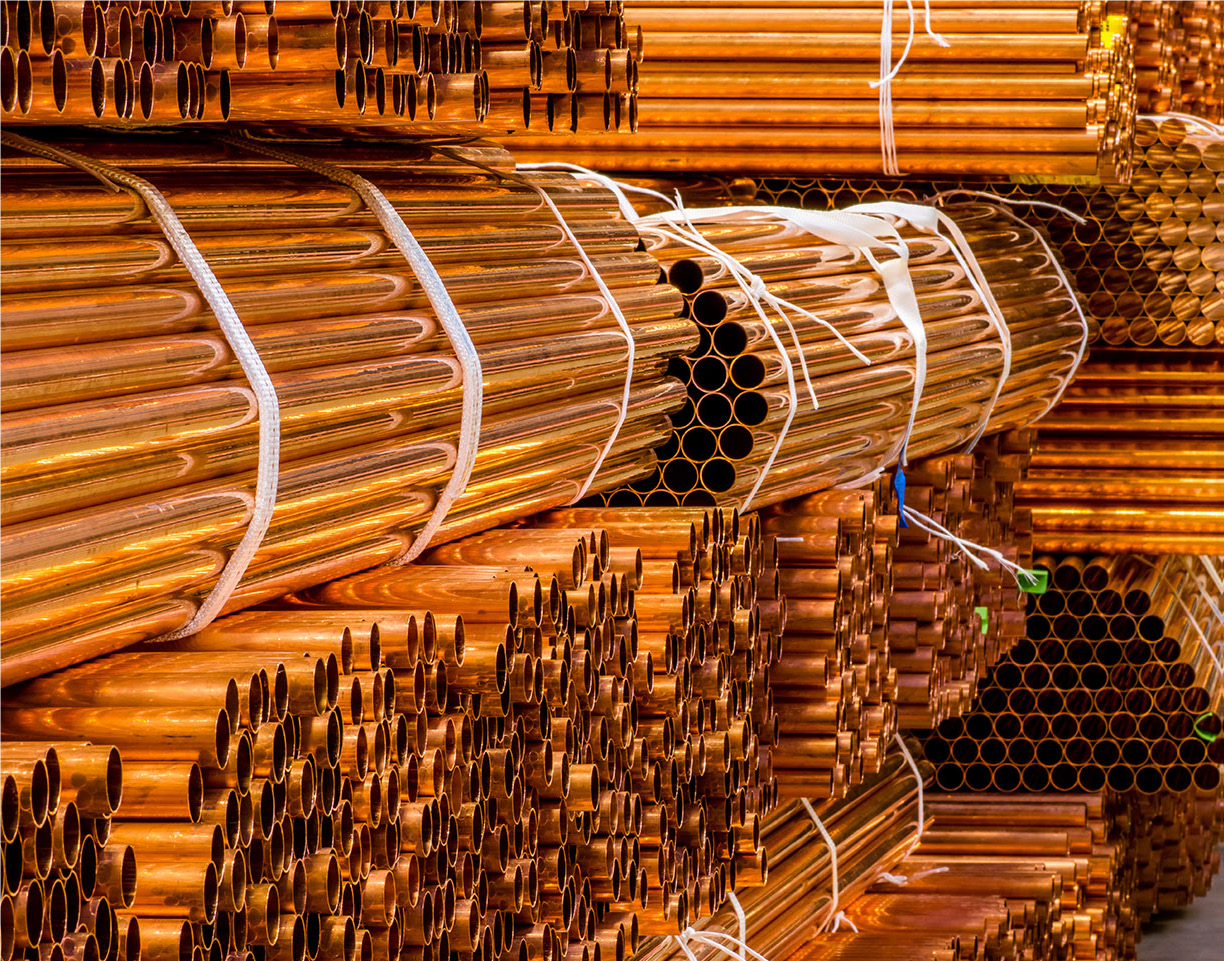 Selecting suppliers is no mean feat. In fact, it's a big investment decision for your business. Who you choose to work with and the products you choose to stock have a direct impact on the overall reputation of your company within the industry.
A poor supplier can affect your reputation for quality products; a disorganised supplier could affect your reputation for reliability. And both these situations will affect your customer business.
This is especially true when the product you're looking to source is copper tube. Copper is an excellent material for both plumbing and AC piping. When deciding where to source your copper tube, pipe, and fittings, you want assurance that you're investing your resources – and trust – in a supplier that can deliver on both quality and quantity, as and when you need it.
At Lawton Tubes, we appreciate the tricky balance stockists need to strike when selecting a supplier for their copper products. That's why we do everything we can to make the order and delivery process smooth and efficient for our customers. Here are some of the perks you could look forward to as a Lawton Tubes stockist:
Quality assurance
Lawton Tubes has been a manufacturer and distributor of copper tube, pipes, and fittings for over 100 years. All our products are tested at our facility in Coventry to the same exacting standards, so you can be sure all Lawton Tube orders will be of the same consistently high quality.
Quick delivery
Our warehouse is 60,000 sqft and holds over 4,000 product lines in stock, including straight tube, coil pipes, endfeed/endbraze compression and solder ring fittings with loads of other accessories. With so many copper plumbing and AC parts available on demand, we're able to keep delivery times to an absolute minimum. We aim to be ready for despatch within 1-3 days on all UK orders and 2-3 weeks on export orders.
Reliable delivery
As well as our huge range of stock, all Lawton Tubes UK mainland orders are despatched and delivered by our own fleet of drivers. In fact, we despatch around 120 customer orders each day. Our lorries travel direct to you from our convenient central location in Coventry, so you can be confident your order will reach you on time and in premium condition.
Convenient delivery
Having our own delivery fleet means we can also schedule orders to ensure they reach you as and when you need them at a time and day that's convenient for you.
One supplier for all your copper tube and fittings
Our vast fitting and tube range means you can source all the copper products you need under one roof. From straight lengths to pancake coils and medical grade tubes to pre-insulated coil, you can enjoy the benefits of fulfilling all your copper tube orders along with a full range of fittings with just one phone call. And with only one account to manage, invoicing is easy to keep track and take care of.
Expert treatment and handling of export orders
The same care and attention that goes into delivering our UK orders is carried through in our handling of export orders. We use our specialist, in-house overhead cranes to load export containers with tube that's stored on cantilever racking. This ensures all orders are handled and packed with care and keeps overall export costs to a minimum.
Exceptional customer service
Customer service is an essential part of what we do at Lawton Tubes. From our expertly crafted copper products to our handling and order fulfilment, we strive for excellence on every level. But don't just take our word for it, recently we conducted an anonymous survey with over 400 customers. Here's what some had to say:
"Lawton have always had superb attention to detail and customer service. All the team at Lawton are always helpful, pleasant to deal with, and professional. Like the sales team, the operations department are superb. Absolutely no need to improve!"
"Chris [White] is a credit to Lawton Tubes and represents the company well. He has always been fantastic and has a very good technical understanding of the products."
"Lee Clayton is a diamond. You may want to look into cloning him?"
Lawton Tubes is the one-stop source of all copper piping and accessories, delivering outstanding service and quality copper products. If you're a stockist who's looking for a comprehensive range of exceptional copper products, reliably delivered direct to you, get in touch today to find out how Lawton Tubes can help.