International Reach
Our strong relationships with shipping partners enable us to also offer our services confidently outside of our own borders. Coupling ourselves with local and international logistics partners allows us to ensure that customers receive their orders quickly and in good condition.
Our logistical expertise ensures our copper tubes are exported safely and securely to anywhere around the world. In the past, this has allowed us to play a major role in the construction and fitment of major international projects.
In 2019, we were listed within the top 200 fastest growing British companies for exporting, with our ambition to be within the top ten we are determined that our product will reach customers wherever they are.
Previous Projects
Our international reach has provided us with the opportunity to collaborate on a series of large-scale international construction projects. These include the London 2012 Olympic Stadium and Village, the USA Air Force base, Camp Eggers in Afghanistan and Zayed University in Abu Dhabi, to name a few.
We have transported plumbing tubes to St. Helena in the South Atlantic Ocean and even chartered planes for copper tubing to ensure speedy delivery.
The Queen's Awards for Enterprise: International Trade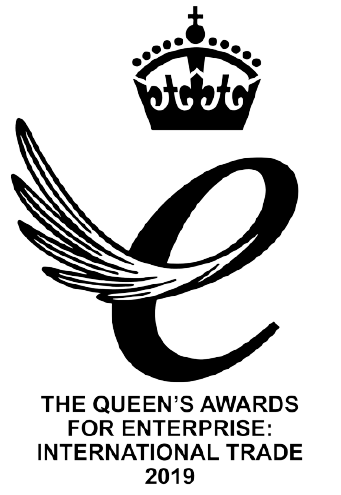 Her Majesty The Queen has been graciously pleased to confer Her Awards in 2019 upon the following business units in recognition of their outstanding achievements in International Trade: Lawton Tubes – Manufacturer and distribution of copper tubes and associated products for the construction and medical industries.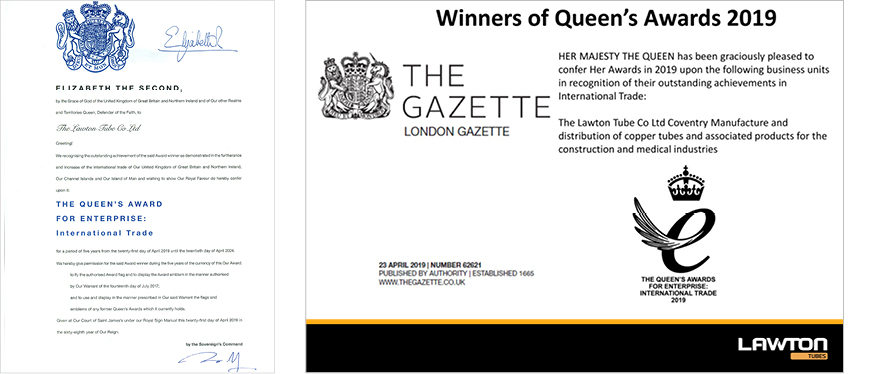 Contact Us
To learn more about our international capabilities, contact our export team using our contact form. 
For the fastest response, please advise us not only of the product you require but also quantities, shipping destination, shipping method (air or sea), your full company details and for large enquiries which project it relates to.